Individualized Care for Eyes & Skin
How your eyes feel—and how you feel about your eyes—can impact your quality of life. Our RevitalEyes Spa focuses on service that positively impacts how you feel, from alleviating dry eye to revitalizing your skin's appearance.
Caring for your eyes is our highest priority. We're thrilled to be the first in Erie to introduce IPL technology, a treatment for dry eye and a solution for skin rejuvenation. Schedule an appointment at Dr. Sanders Eyecare to learn more about how we can refresh how your eyes feel and look.
Request Appointment
Get Comfortable with RevitalEyes
The RevitalEyes Spa is focused on your comfort. Step into our cozy treatment room, sit down, and relax. We put you first, whether we're answering your questions or preparing you for an IPL therapy session.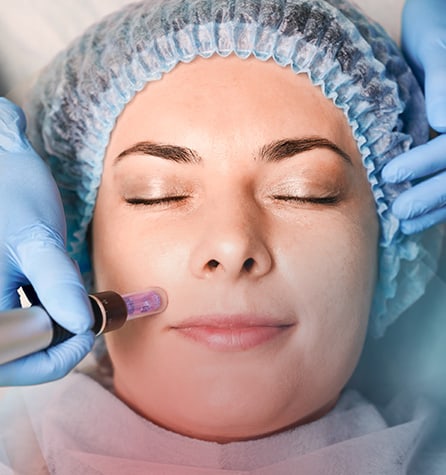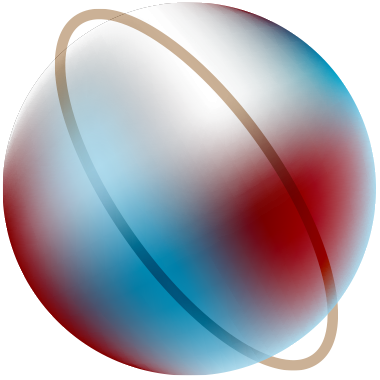 How Can IPL Treat Dry Eye?
IPL (intense pulsed light) can alleviate dry eye symptoms caused by meibomian gland dysfunction (MGD). A layer of tears called the tear film helps nourish, clean, and moisturize the eye's surface. The meibomian glands produce oils that help the tear film spread evenly and prevent moisture evaporation.
MGD occurs when the glands are blocked or functioning poorly. IPL treatment helps restore eye comfort by using gentle heat to stimulate the skin. The warmth melts oils clogged in the glands, improving moisture retention.
How Can IPL Refresh Your Skin?
IPL uses pulses of light to prompt a natural healing response. Cells in the skin absorb the light, reaching the deeper, second skin layer (the dermis). The heat encourages collagen production, a protein needed for maintaining cell structures. Collagen helps control inflammation, which can alleviate symptoms of dry eye caused by poor tear gland function. It can also enhance the look of your skin.
When the light becomes heat, it targets and eliminates unwanted discoloration. IPL treatment can refresh the skin's appearance, resulting in smoother, healthier, youthful skin.
What Can I Expect at the RevitalEyes Spa?
When you visit our RevitalEyes Spa, you'll be welcomed into our treatment room. Your procedure will vary depending on the area being treated and whether the purpose is dry eye therapy or skin rejuvenation.
Generally, sessions for dry eye last 10–15 minutes, and skin treatments can last 30–45 minutes. Repeat sessions may be recommended to achieve desired results, typically 3–4 weeks apart. How many sessions you need is based on your individual dry eye symptoms or skin goals.
Our team will be happy to answer any questions you have about preparing for your treatment.
What Skin Conditions Can IPL Treat?
IPL skin rejuvenation can improve skin tone and texture, resulting in glowing, youthful skin. The treatment can help with the appearance of:
Fine lines
Sun damage
Dark spots
Rosacea
Redness
Enlarged pores
What Can I Expect After an IPL Treatment?
There's no downtime after IPL—you can return to your day immediately after your appointment. The area around the eyes or treated skin may appear red or flushed, like a mild sunburn. The redness will fade, typically within a few hours for dry eye treatment and a few days for larger treatment areas.
You can wear makeup or skin products immediately after your session. We recommended applying sunscreen and avoiding direct sunlight to protect your skin, as skin can be more sun sensitive for a few weeks after treatment.
Visit Our RevitalEyes Spa
IPL is only one available option for restoring your eye comfort—schedule an appointment with our team to discuss the variety of treatments we offer. We're here to help you see comfortably, whether we're using innovative technology or developing strategies you can use at home. Visit us today for our RevitalEyes Spa and more dry eye solutions.
Request Appointment
Visit Our Location
We're conveniently located across from My Dad's Pizza and Knoll Avenue. Free parking is available in the lot steps from our front door. We look forward to seeing you at your next eye exam!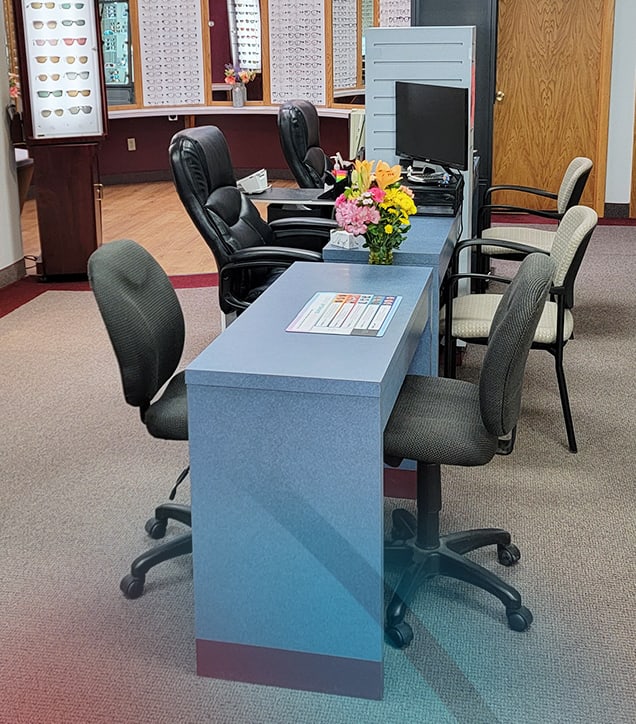 Our Address
4600 Buffalo Rd.

Erie

,

PA

16510
Hours of Operation
Monday

:

8:30 AM

–

5:00 PM

Tuesday

:

8:30 AM

–

5:00 PM

Wednesday

:

8:00 AM

–

1:00 PM

Thursday

:

8:30 AM

–

5:00 PM

Friday

:

8:30 AM

–

5:00 PM

Saturday

:

Closed

Sunday

:

Closed

Closed for lunch from 12:30-1:30
Request Appointment